look after your health and well-being with huumi
Introducing the Huumi Humidifier, our namesake & our flagship product. We are very proud of this little beauty, and are confident that you will love it too! We have continually refined this design over the years and have recently upgraded the core humidification system - It now holds more water and lasts longer, so you can stay comfortable with less effort.
With Winter fast approaching, many of us will suffer from the negative effects of dry air in the household. Stay on top of your health with the Huumi Portable Air Humidifier, and reduce the negative physical effects of dry air on the body.
Become a part of the Huumi Family today!
to see our customer reviews
with an average 4.9 star rating



slow the spread
of viruses



Don't sacrifice size for power, or the other way around....
We have designed the Huumi Humidifier to provide the optimal combination of portability and effectiveness.
We guarantee that the Huumi Humidifier will keep you comfortable during the dry months of the year.

convenient charging and
long battery life
The Huumi Humidifier is very practical, and can be charged using any micro-USB cable (We provide one with every purchase).
When fully charged the battery provides up to 8 hours of operating time.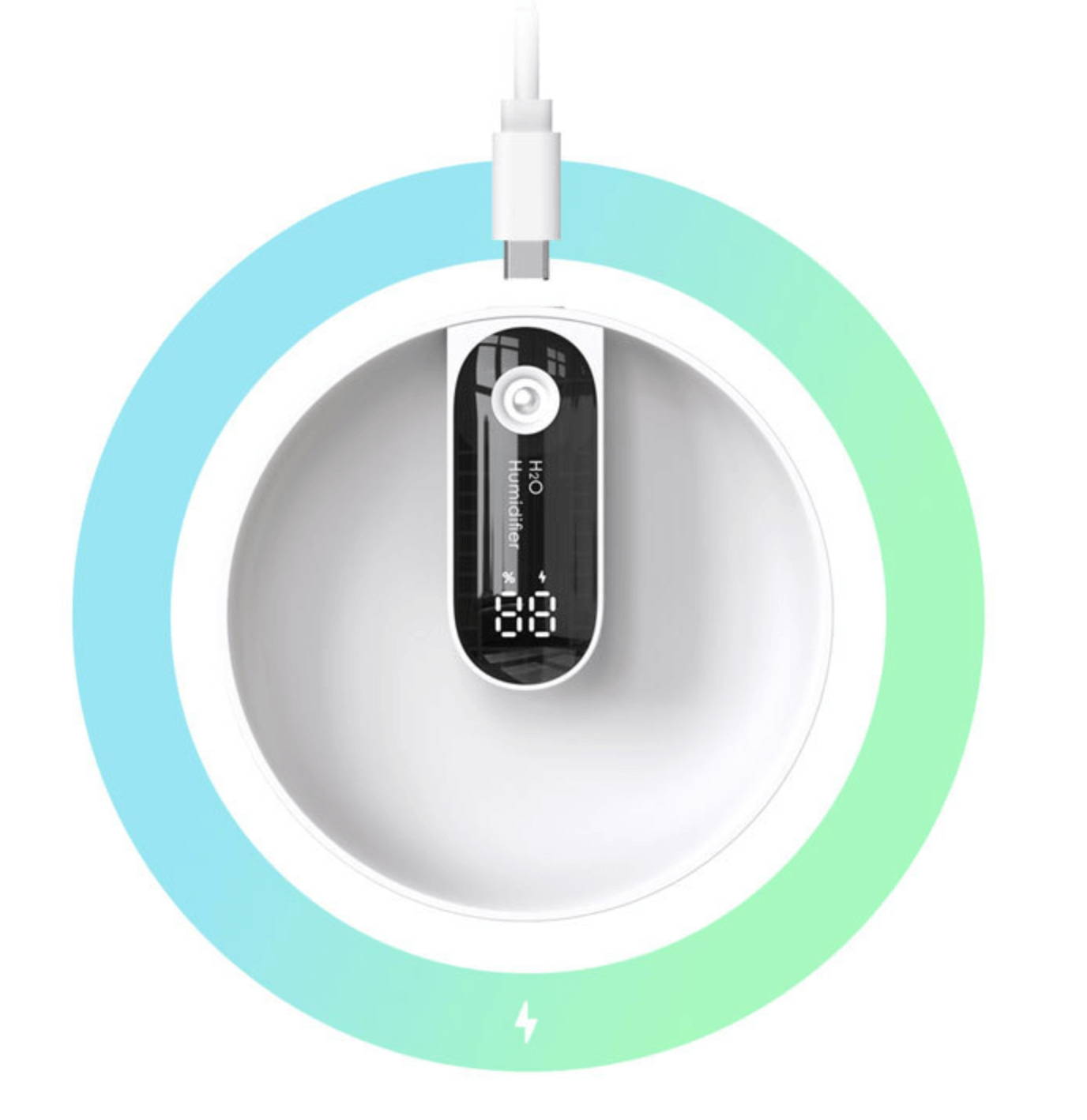 simple and fast to re-fill
The Huumi Humidifier is designed with practicality at the core.
Simply fill a jug of water and pour into the top of the device - The water will make its way down into the tank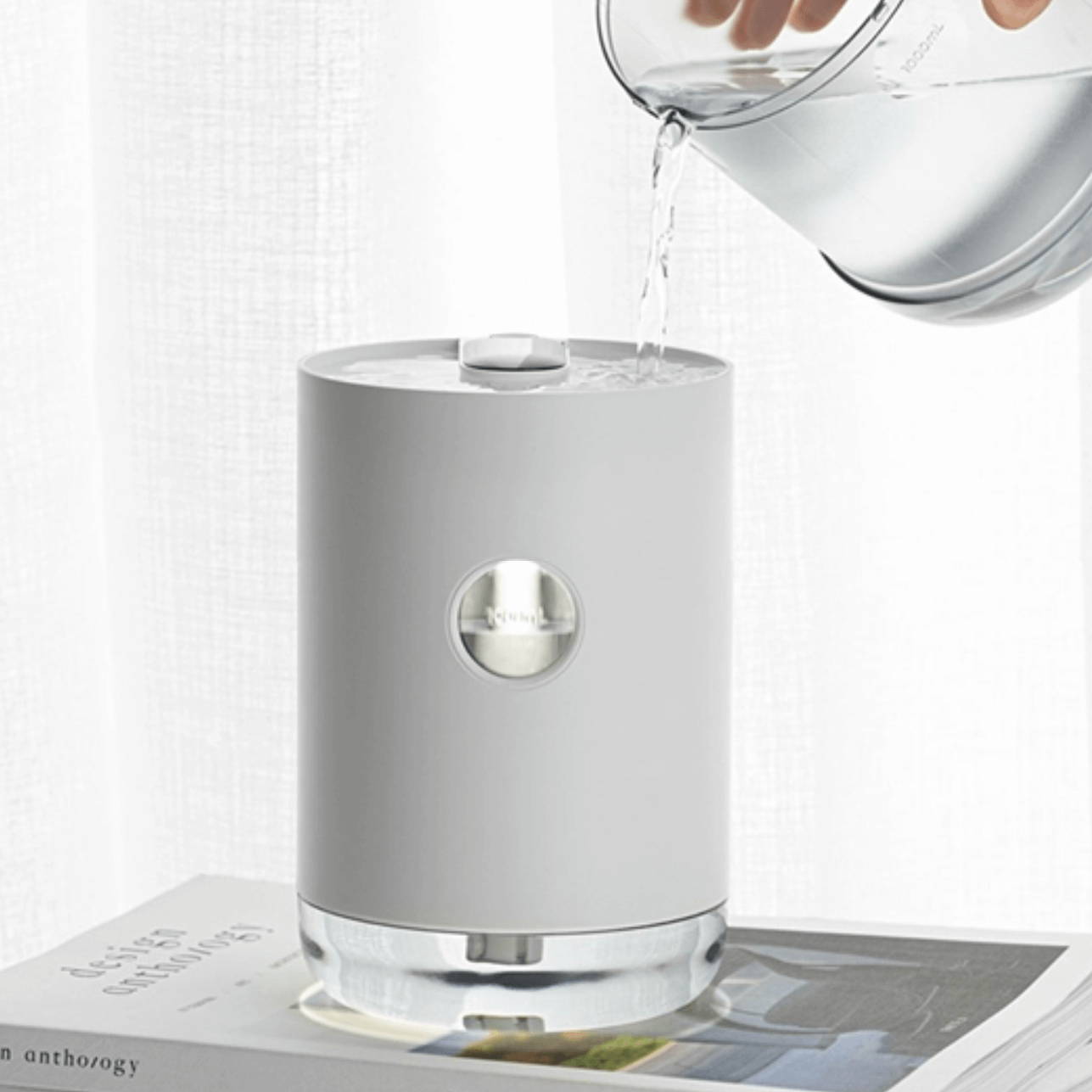 Buy 2 units or more and receive a further

20% off your entire order!
our customers love huumi ♥️
frequently asked questions
How long does shipping take?
All orders within the USA will be delivered within 3-5 business days once processed.
Shipping within the USA is FREE.
Do you have any guidelines for using the Huumi Humidifier?
How do you clean the Huumi Humidifier?
Cleaning your Huumi is a very simple process. We recommend cleaning the unit at least once a week, to ensure that any potential mineral build up or bacteria is removed.
Please see instructions for cleaning on the following page - Click here
What do I receive when I purchase a Huumi Humidifier?
1. The Huumi Humidifier
2. Micro-USB cable
3. Instructions Manual
4. 7x Cotton filters (These should last 2-3 years)
How much water fits in the Huumi Humidifier?
Huumi's water tank is 1L (1000ml) in capacity.
This allows for up to 14 hours up humidifying before it needs to be re-filled.
The process to re-fill Huumi is very simple - Just pour water slowly through the top of the unit, and it will drain down into the water tank.
What type of water do I need to use in the Huumi Humidifier?
Please use tap water only (Not filtered or distilled water).
The cotton filter is designed to filter out minerals from the water.
What size room does the Huumi Humidifier work best in?
The Huumi Humidifier works very well in most room sizes, especially considering how small the unit is. However, if you have a very large room, we would recommend using two Huumi's, with one at each end of the room.
We designed this humidifier to be very portable and easy-to-use, without sacrificing any power.
Many of our customers say that Huumi is the most effective humidifier they have ever owned :)
How long does the battery last?
Huumi can last for up to 8 hours when fully charged.
Can Huumi be used as an essential oil diffuser?
No. The Huumi Humidifier is designed as a Humidifier only, please do not use oils with this product.
Using oils in the Humidifier will block the filtration system, therefore your Huumi will stop working over time.
How big is the Huumi Humidifier?
Huumi is:
6.6in x 4.3in and weighs just under half a kg (430g)
How do you charge the Huumi Humidifier?
Huumi is charged using a micro-USB cable - You will receive one from us along with your Huumi.
How often do I need to change the cotton filter?
For optimal performance and device maintenance, we recommend the following:
Moderate usage (2-3 times per week) - Change filter every 6 months
Frequent usage (Every day) - Change filter every 3 months
Please email us when you are in need of replacement cotton filters. It will cost $4USD for 10x cotton filters to be sent out.